All options are loading - Please stand by a few seconds
Description - Technical information - documentation
Description
NEST is a convertible futon, Innovation Cup Award Winner!
Futon has its origins in ancient Japan, where it guaranteed the fighting samurai a good night's sleep. The futon retains the same core values: correct ergonomics, great comfort and ventilation - everything for your body's well-being.
3 sizes are available:
LITTLE NEST for young children, from 0 to 7 years. 75 x 80 x 60 cm (w x d x h)
NIDO NEST is suitable for children and teenagers from 7 to 14 years. 90 x 95 x 75 cm (w x d x h)
NEST, the adult version. 110 x 120 x 85 cm (w x d x h)
It's really a pleasure to sit or lie with equal comfort. Lounge, living rooms, parents' room, children's place is everywhere. Assemble two NEST and you have a beautiful Futon 2.20 m in diameter!
The healthy characteristics of the futon are now expressed in NEST - peace, comfort and warmth, through refreshing colours and materials, all combined to create this inviting and embracing lounge furniture.
Thickness of the mattress futon : 14 cm - 8 layers of recycled cotton.
Cover : 100% cotton
The padding provides buttons for maintaining efficient packing for better quality and sleeping comfort.
- Depth:

120 cm (folded)

- Height:

85 cm (folded)

- Length:

220 cm (opened)

- Mattress thickness:

14 cm

- Width:

110 cm (folded)
About Karup
KARUP DESIGN - Denmark
In 1972, KARUP DESIGN was founded in the Danish city of the same name, located in the north of the country. The main focus is and has always been to make room for more, in less space, through functional and elegant furniture.

All products can all be defined in just a few words by their properties and functions: the less it is more.

Multifunctionality is - and has always been - Karup's trademark. However, there is a type of furniture that has dominated our selection over the years: the futon.
View more
Technical information - documentation
- Depth:

120 cm (folded)

- Height:

85 cm (folded)

- Length:

220 cm (opened)

- Mattress thickness:

14 cm

- Width:

110 cm (folded)
Videos: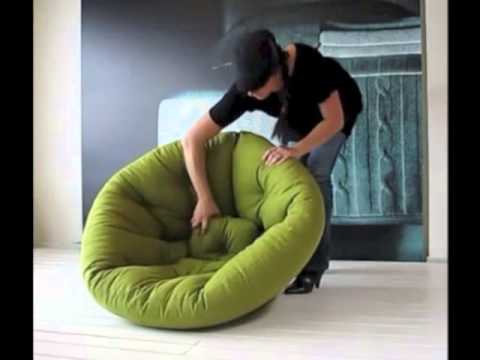 View more
Business account
Are you purchasing furniture on the behalf of a company (small or large) or an administration? or, are you an architect, decorator, or designer?
A professional account at My-Deco-Shop allows you to benefit from best pricing conditions, and gives you access to some reserved information (3D files, technical drawings, ...)
My-Deco-Shop offers a professional service, available from 9 am to 10 am (Time zone of Paris / France) 7 days a week, to advise and accompany you in all of your projects.
click here to access the trade account creation form
We will process your request within the next hours day.
Have access to your best pricing conditions and our specialised customer service.

Read reviews
Read reviews
Write a review
Site reviews :

By

Antoine C.

(Laxou - France)

Title : Comment from Antoine C.
Comment : Good product, delivery in the expected time. Very good.

Translated from French

By

marie D.

(Toulouse - France)

Title : Comment from Marie D.
Comment : The product is very beautiful and qualitative, and the service (contact, delivery) is perfect

Translated from French
Read all reviews on Trusted Shops