All options are loading - Please stand by a few seconds
Description - Technical information - documentation
Description
The stackable modular bed.
Besides being very attractive, the STACK beds offers the possibility to be stacked.
You can either use only the bed (a single structure), combine two structures, one next to the other, or stack two structures.
A very wide choice of finishes (veneer wood or lacquered wood) allows this beautiful furniture to integrate into any kind of interiors, and gives a real added value to your room.
German manufacturing, STACK bed is made of high-strength laminated wood, 15 mm thick.
Created in 1967 by ROLF HEIDE, STACK is revisited, and Muellermoebel offers us new combinations of materials and fresh colors in 2003, and won the so much coveted "Interior Innovation Award"
Several clever accessories, and nice coordinated furnitures, completes harmoniously this set.
The mattresses, cushions and box springs are sold separately.
- Assembly time:

30 - 45 minutes
View more
Technical information - documentation
Suitable for use in a professional environment
- Assembly time:

30 - 45 minutes
Videos: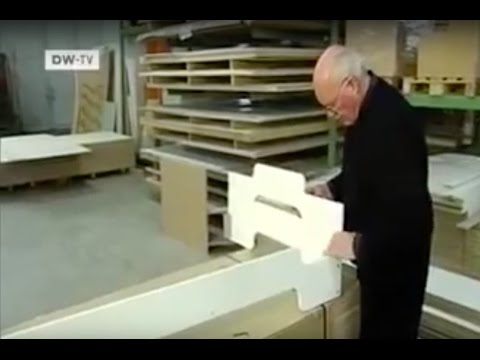 View more
Business account
Are you purchasing furniture on the behalf of a company (small or large) or an administration? or, are you an architect, decorator, or designer?
A professional account at My-Deco-Shop allows you to benefit from best pricing conditions, and gives you access to some reserved information (3D files, technical drawings, ...)
My-Deco-Shop offers a professional service, available from 9 am to 10 am (Time zone of Paris / France) 7 days a week, to advise and accompany you in all of your projects.
click here to access the trade account creation form
We will process your request within the next hours day.
Have access to your best pricing conditions and our specialised customer service.

Read reviews
Read reviews
Write a review
Read all reviews on Trusted Shops
Show room